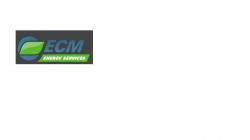 Water Bottle Driver
2018-12-10 ECM Energy Services 115 Tennis Center Drive
Description:
Contact Recruiter April Tate at 304-841-1618 or Visit ecmenergy.com. 
Full Time Commercial Driver's License (CDL) A or B with Tanker Endorsement Needed!
Minimum 2 years experience -OR-at least 1 year experience driving in Oil & Gas field.
Must be able to safely operate a tri-axle tanker or transport with a 48 foot tank.
Familiarity with 18 speed transmission a plus.
Hourly Wage Based on Experience; $2 night shift differential.
Day & Night Shifts Available at this time.
Set Schedules.
--
Bonuses up to $10,000!
Attendance Bonus,
Safety Bonus,
Sign-On Bonus, and;
Paid Orientation Days.
--
Benefits
Full Benefits after 90 days.
Optional: Life Insurance and Short/ Long Term Disability.
401k with Employer Match.
Holiday Pay.
PTO/ Sick Leave.
--
Summary
ECM Energy Services is looking for qualified CDL A/ CDL B drivers to join our growing team of Water Truck Drivers! Why work anywhere else but the leader in pay and benefits with better equipment and an incredible team? With over 100 trucks in the tri-state area (WV/OH/PA), ECM can keep you working and working on consistent set schedules.
Qualified candidates will be responsible for, but not limited to, safely operating a tri-axle or quad-axle tanker from a water source to a customer location while ensuring related paperwork and driver logs are completed in an accurate and timely manner.
--
Minimum Qualifications
At least 21 years of age.
Favorable Motor Vehicle Report (MVR).
Valid CDL A or CDL B with Tanker Endorsement.
Ability to drive in all weather, road, and traffic conditions.
Pass DOT pre-employment drug screen and submit to random drug testing as required.
Minimum 2 years experience -OR- at least 1 year experience driving in Oil & Gas field.
Meet minimum physical requirements stipulated in Section 391.41 of the Federal Motor Carrier Safety Regulations.
Job Type: Full-time
Salary: $20.50 to $24.50 /hour
Experience:
class a cdl: 1 year (Required)
License:
CDL (Required)
Tanker (Required)
Do not contact this company in solicitation of any product or service.