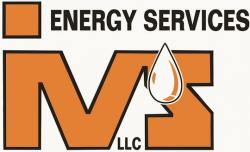 CDL Class A or B with tanker & hazmat
2019-02-13 IVS Energy Services, LLC 15903 Emerson Avenue / Waverly 22.00 hour
Description:
Class A or B CDL driver with tanker and hazmat endorsements
IVS Energy Services, LLC, a division of IVS Group, Inc. servicing the Marcellus and Utica Shale exploration and drilling industries, is looking for qualified class A and class B CDL drivers with tanker and hazmat endorsements for local and out-of-town work. These are full-time positions with the following benefits:
Benefits include:
Health and Dental Insurance
401K Plan with 100% Employer Match up to 7.5% of payroll
Paid Vacation Time
Paid Holidays
Paid Weekly with overtime after 40 hours per week
Paid Orientation and Safety Training
Electronic Logs
To apply please respond to this posting or go to http://ivsgroup.com/careers.html
IVS Group, Inc. and its affiliates are equal opportunity employers.
Do not contact this company in solicitation of any product or service.